Zoa Moroccan Kitchen is a new restaurant concept in Houston. Created by Moroccan Chef Youssef Nafaa, Zoa is one of the only Moroccan restaurants located in the Houston area. Blending the lines between authentic Morocco and authentic Houston, we wanted to make a restaurant that would entice every Houstonian.
From the blues and orange to the playful yet serious fonts, Zoa is a restaurant built to bring the beautiful culture and tastes of Morocco into Houston.
I started designing Zoa after the logo and some branding was in the works. I was given the color scheme of two blues and an orange, the logo, typefaces, and some preliminary ideas. I worked on fleshing out the rest of the branding as well as interior design for the restaurant itself, including menus, signage, and photography. My vision for the brand was to play off of what we think of as authentic Morocco while avoiding caricature of the culture in order to mix it with contemporary American design.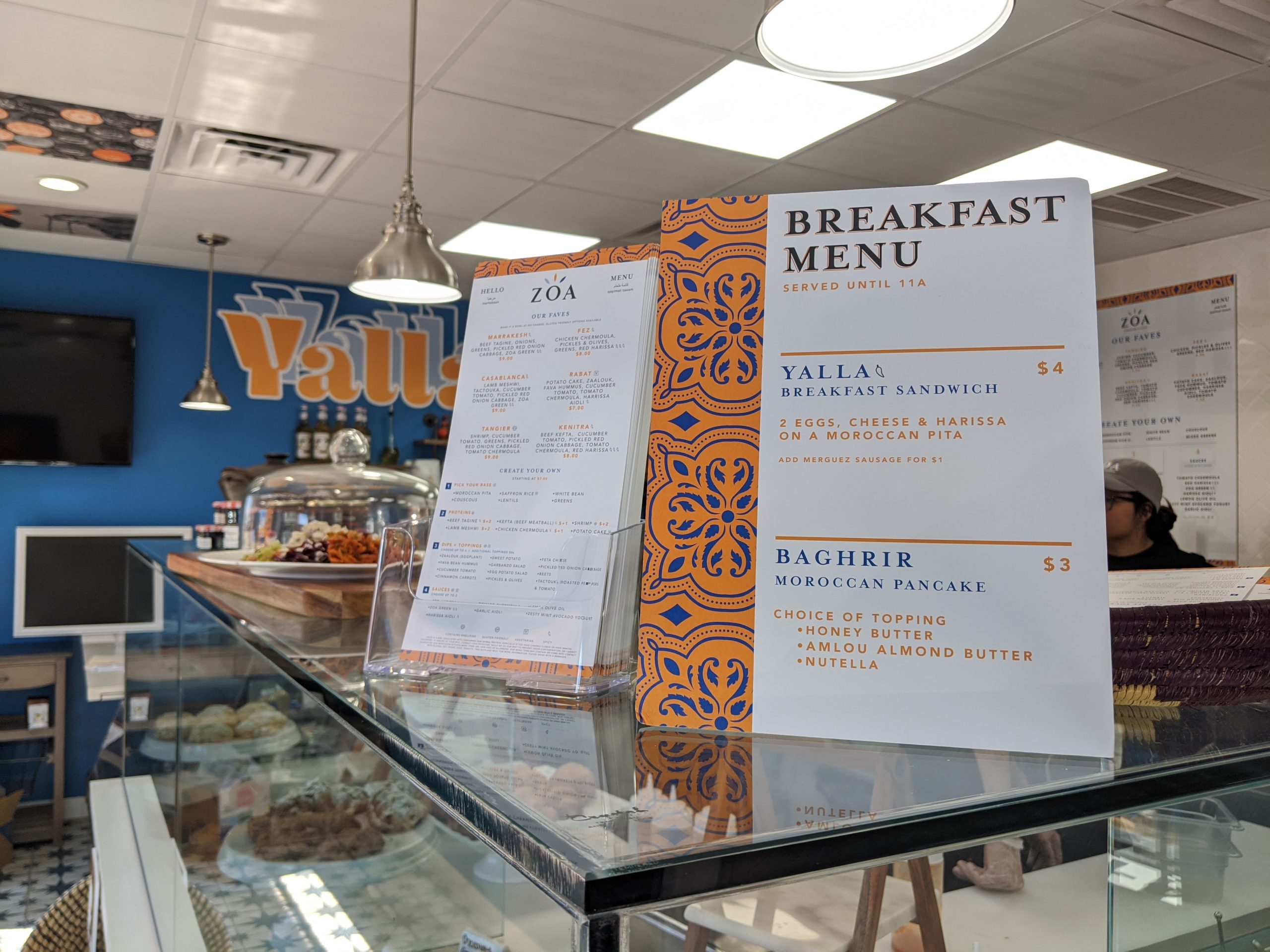 As designer, I was tasked with creating all menus and marketing materials. We needed a handheld/to-go menu, hanging menu board, breakfast sign, and vouchers.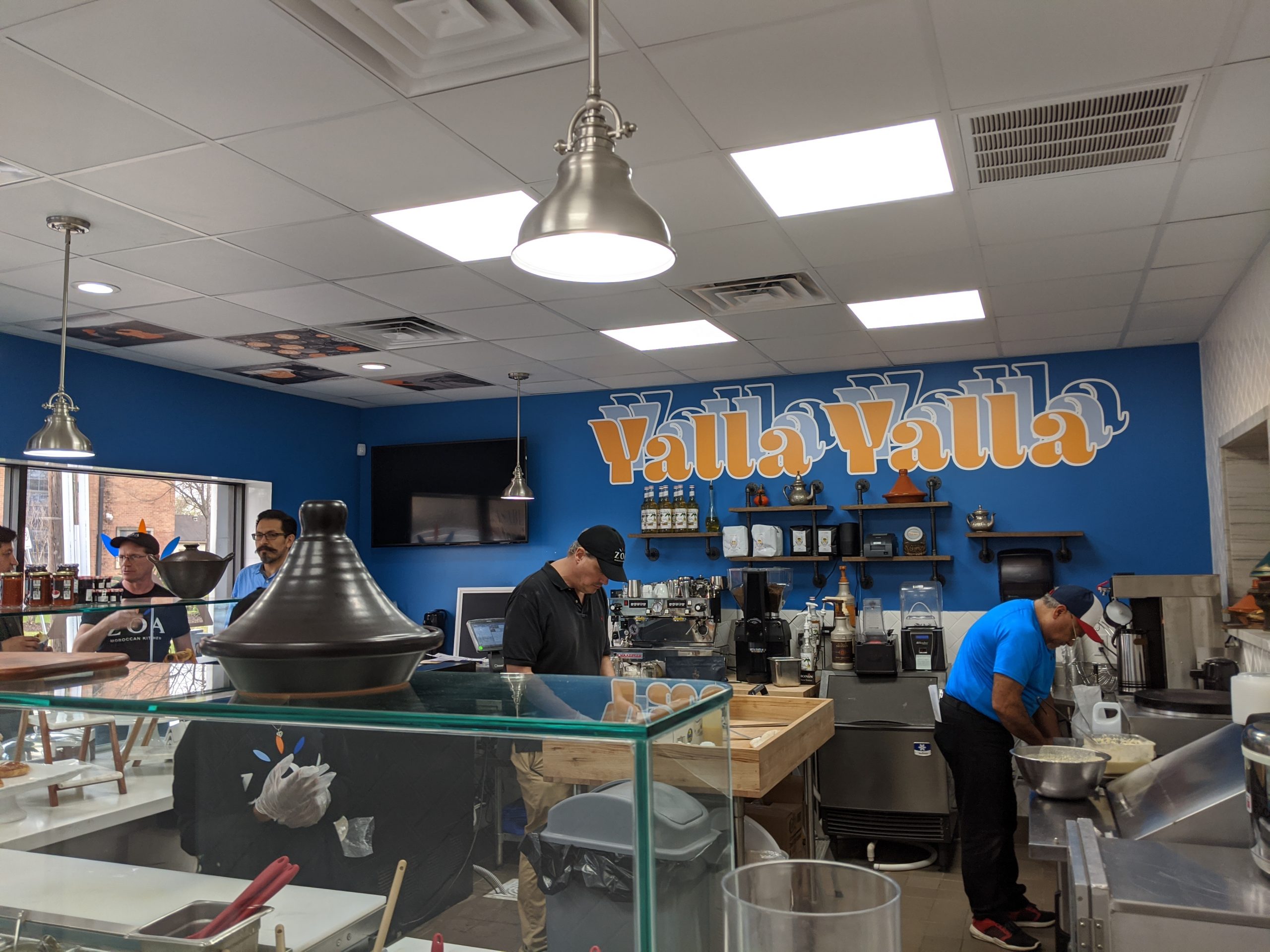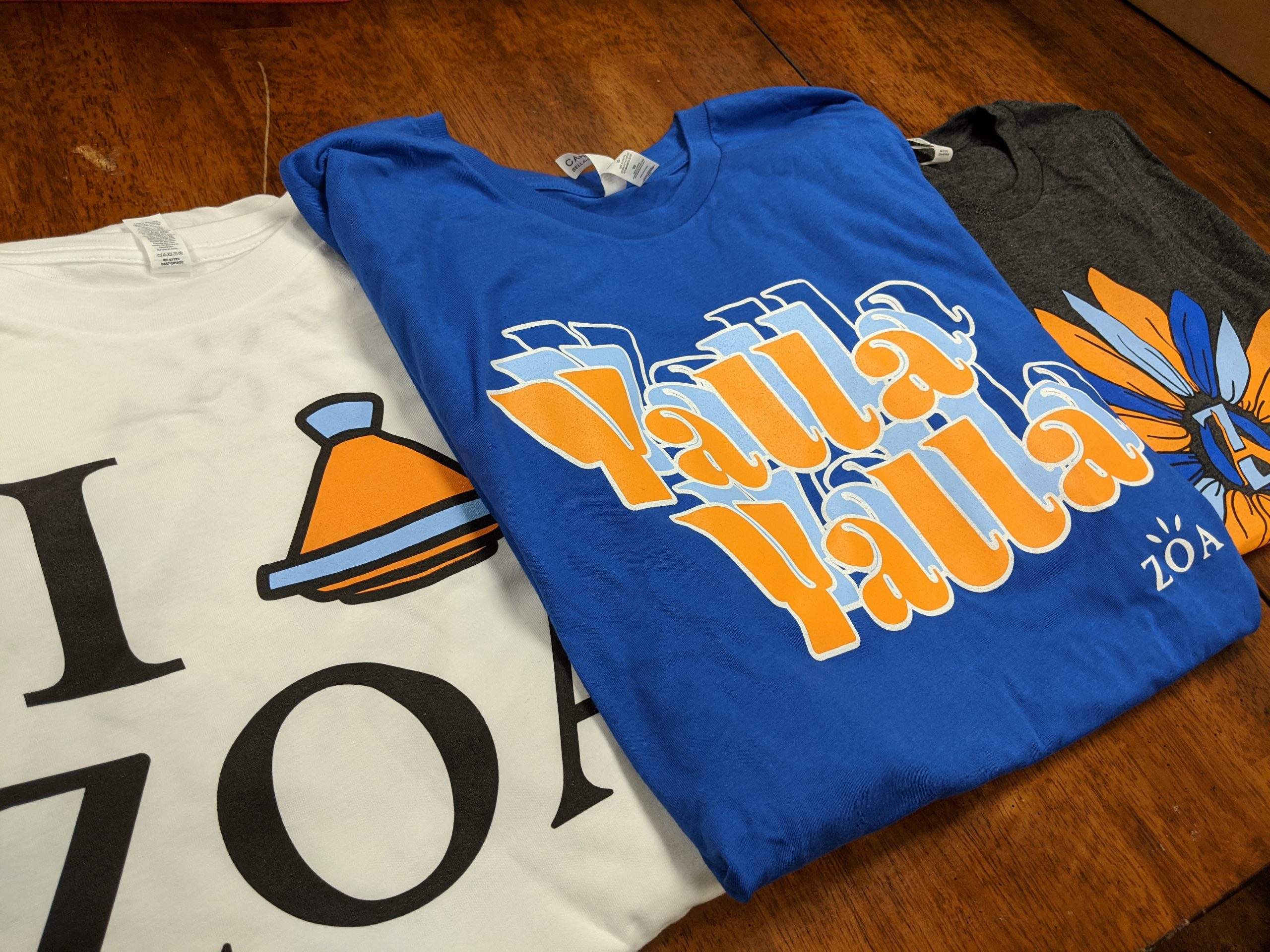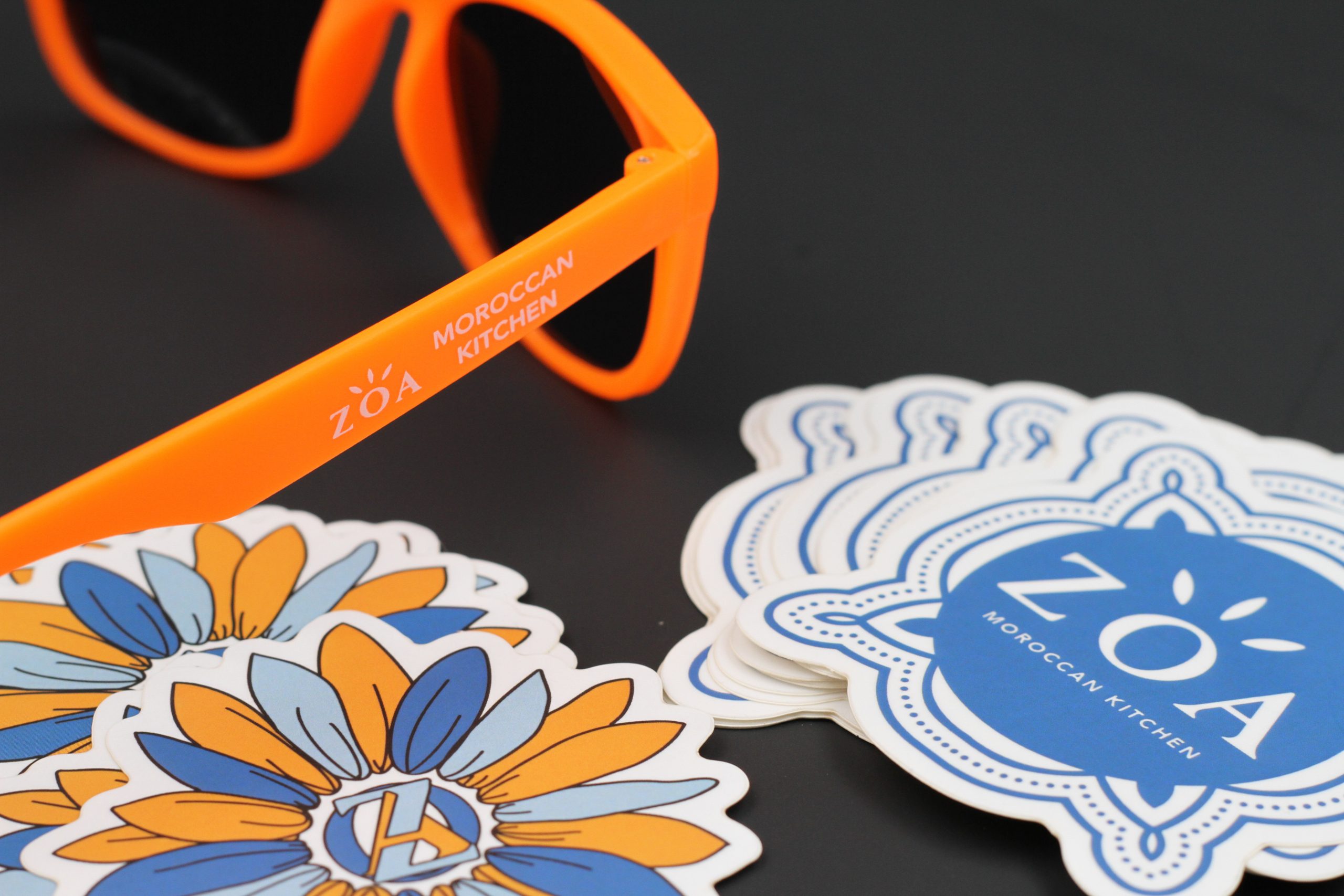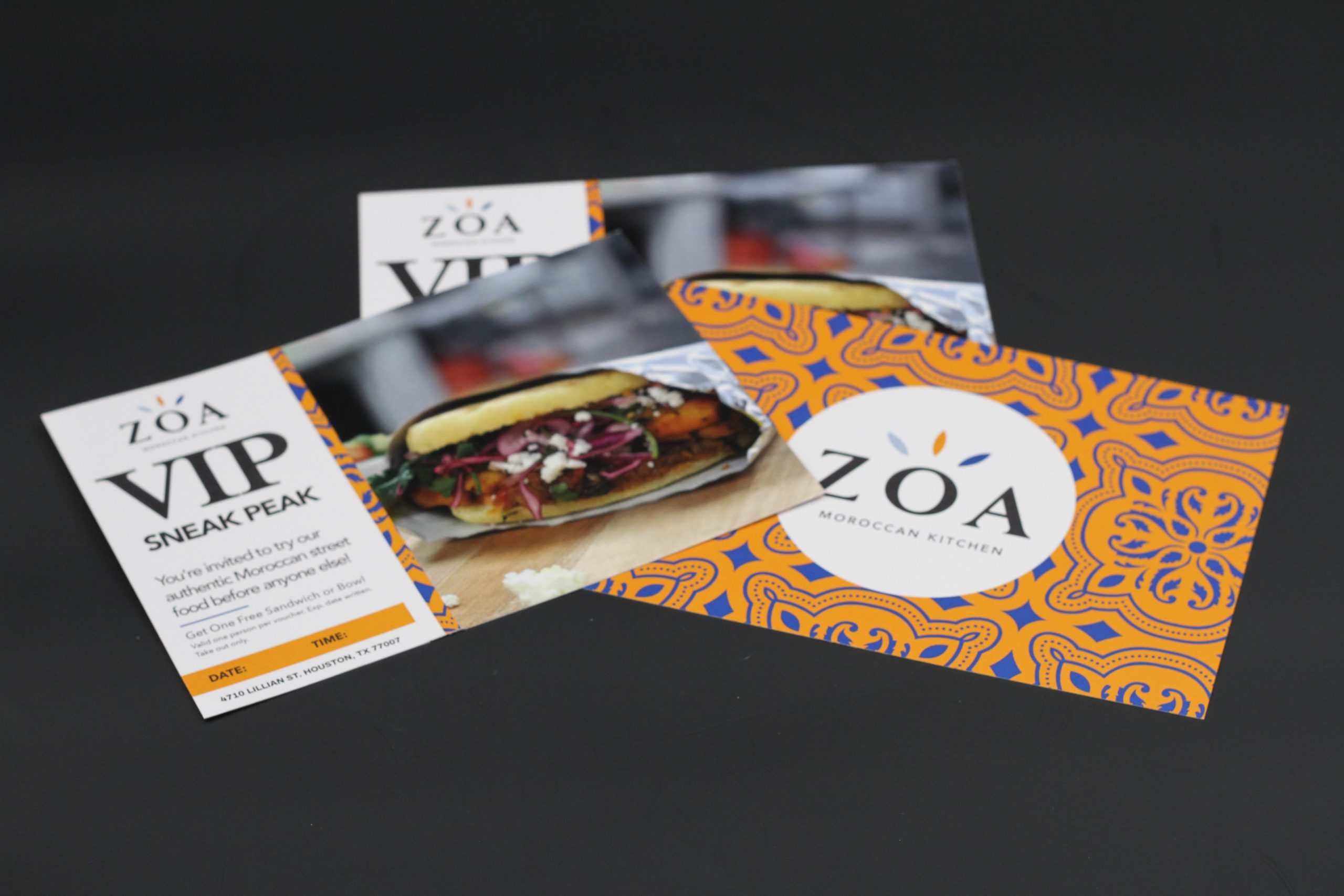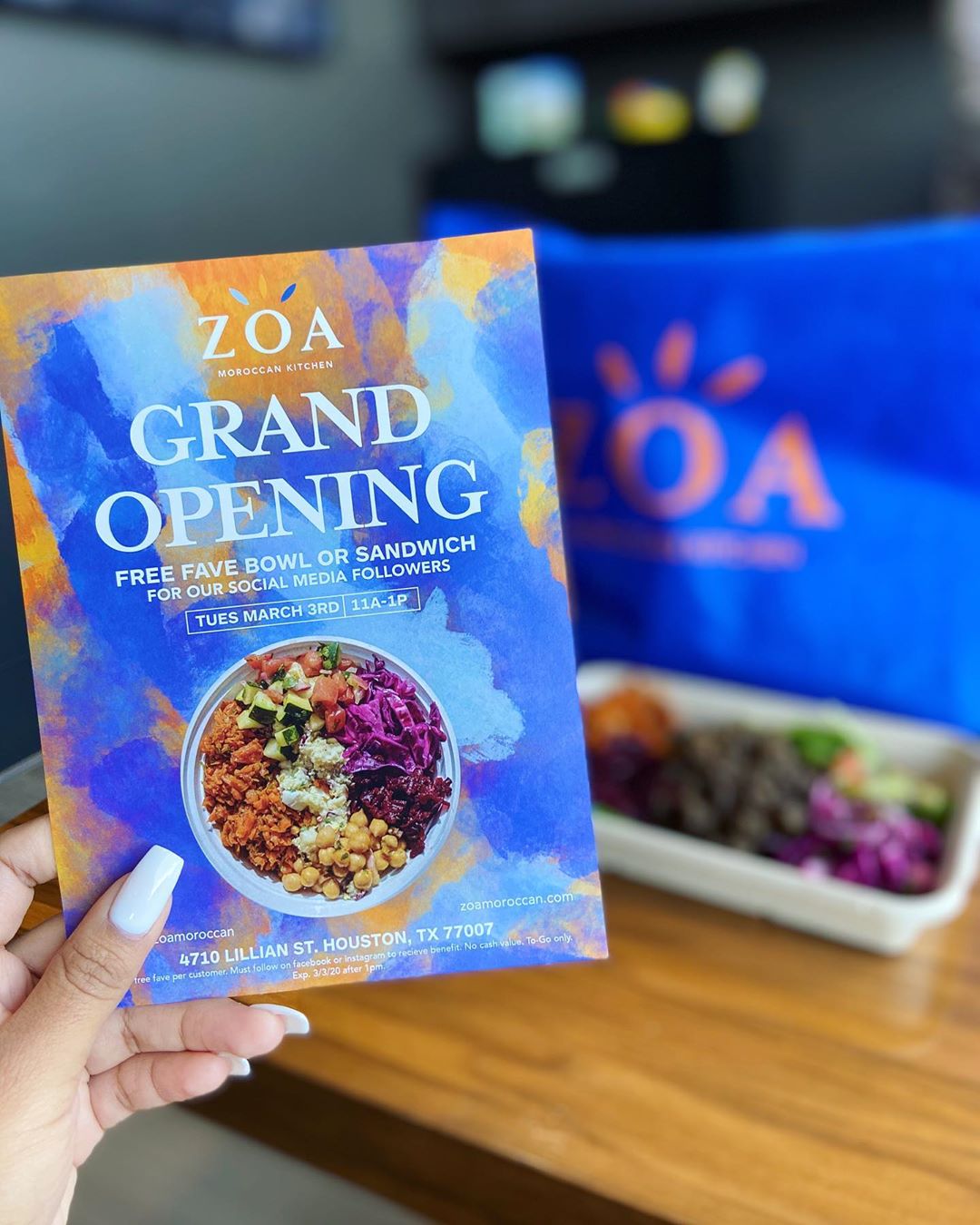 Images for social media using photos taken in the restaurant.