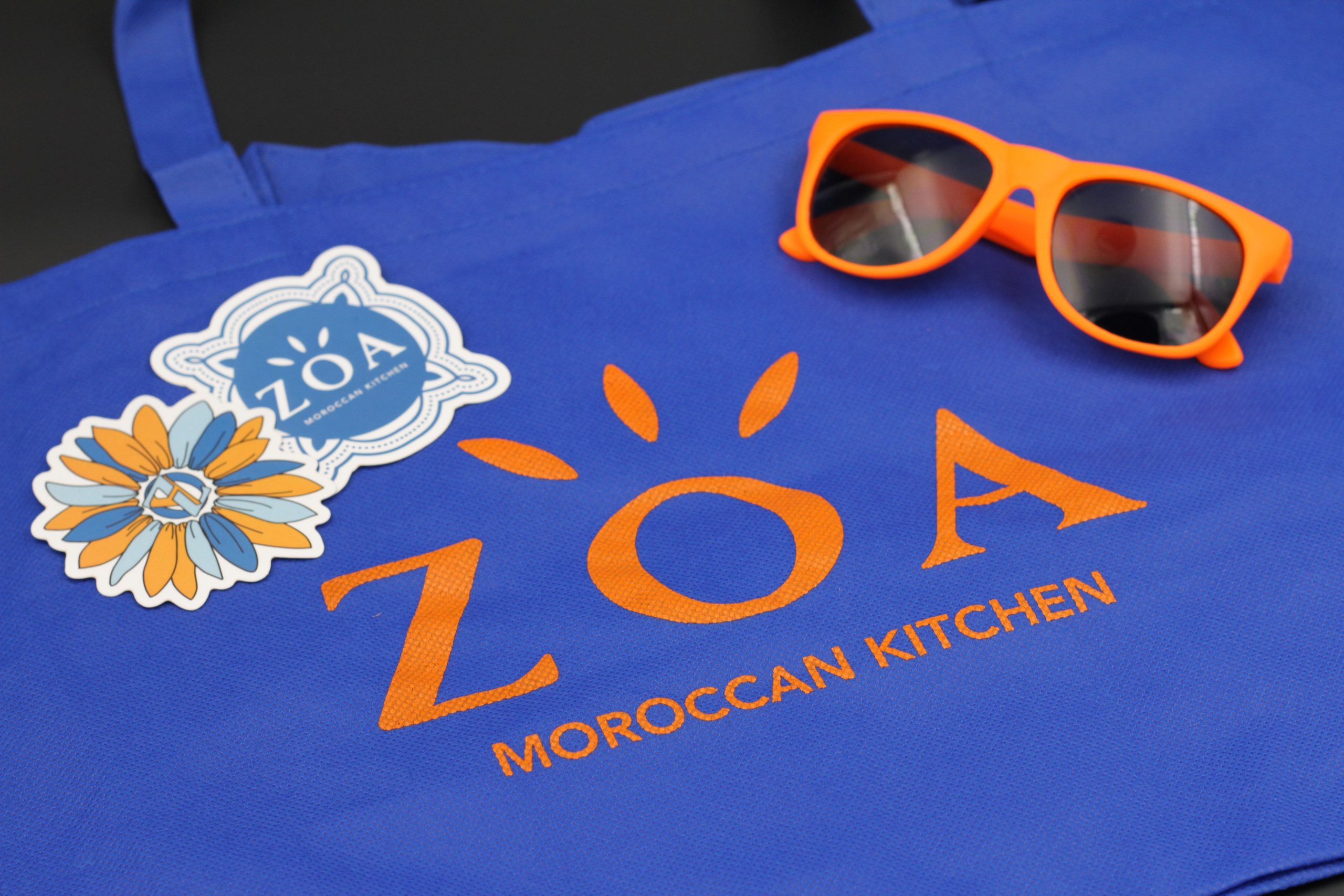 Created by a Moroccan chef, Zoa Moroccan Kitchen is one of the only Moroccan restaurants located in the Houston area. Blending the lines between authentic Morocco and authentic Houston, the goal was to make a restaurant that would be accessible and delicious.
Branding
Social Media Content Creation
Menu Design
Signage
I worked directly with the chef and owner as well as marketing director in order to expand the branding using the logo, color palette, and typography that had been previously created for Zoa. This included fleshing out of the graphical elements and typographic uses for menus, marketing materials, and merch.
My vision for the brand was to play off of what we think of as authentic Morocco while avoiding caricature of the culture. I used simple Moroccan motifs and illustrations to bring a playful atmosphere where customers could feel comfortable trying new foods.
They needed a menu that would double as in-store and to-go menu, a hanging menu board, breakfast sign, and vouchers for the grand opening. I felt like the menu was a great opportunity to share Moroccan culture by adding translations for "Hello" and "Menu" in Arabic, as well as short explanations of the different foods on the back.