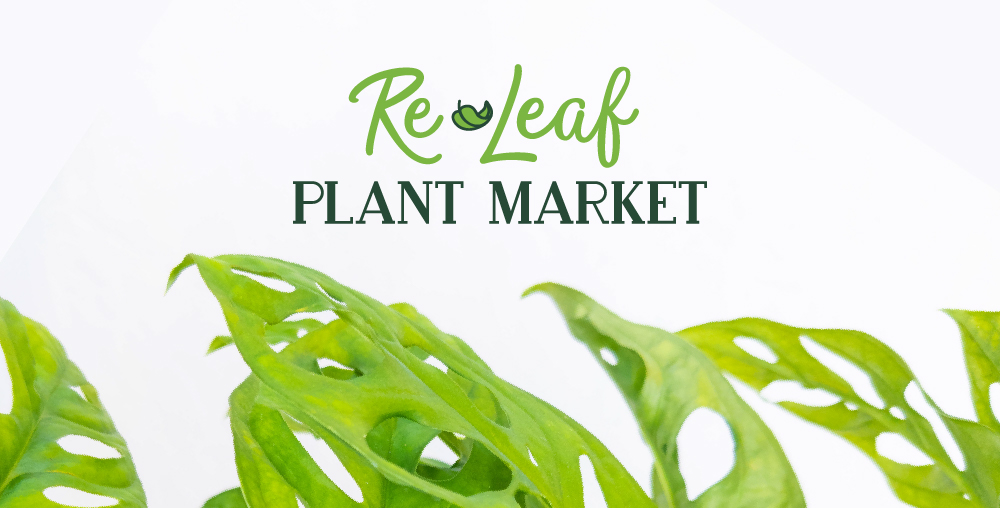 I was tasked with rebranding a local plant store and creating an ecommerce website that would offer hand-delivery of plants throughout the city. The shop's main selling point is their deep discounts on plants which are pre-owned and recycled from corporate spaces. Their new plant stock comes from Florida growers and offers higher quality than the plants you might find at a big box store.
Customer Research
Copywriting
Brand Identity
Website Design & Implementation
Social Media Content Creation
As the sole designer, I worked with the owners of the shop on bringing a new face to this 25+ year old store. I created the identity which includes a primary and secondary logo, color palette, illustrations, as well as digital and print items. I also created a new website on WordPress that would serve as knowledge hub and ecommerce site for new plants.
In this rebrand, I wanted to highlight this recycled and thrifted feel by creating a vintage and rugged personality for the brand. When creating the website, I needed to keep it simple so that the products would be at the forefront.
I began by doing customer research on what plant purchasers in Houston are looking for and how the shop would be able to fill that niche. I also compared other online plant retailers and found that delivery and price are big factors in whether or not a customer will make a purchase.
Using sustainable and down-to-earth imagery, I wanted to show customers that Re-Leaf is not just another soulless brand, but one of heart and eco-friendliness.  The bright greens and earth tones in the color palette indicate a vivid, earthy energy. 
The main logo uses a leaf icon that also exists as part of the secondary "recycle" logo. The typography was chosen for their readibility and playfulness and to remind customers of farmers markets where everything is homegrown and sustainable.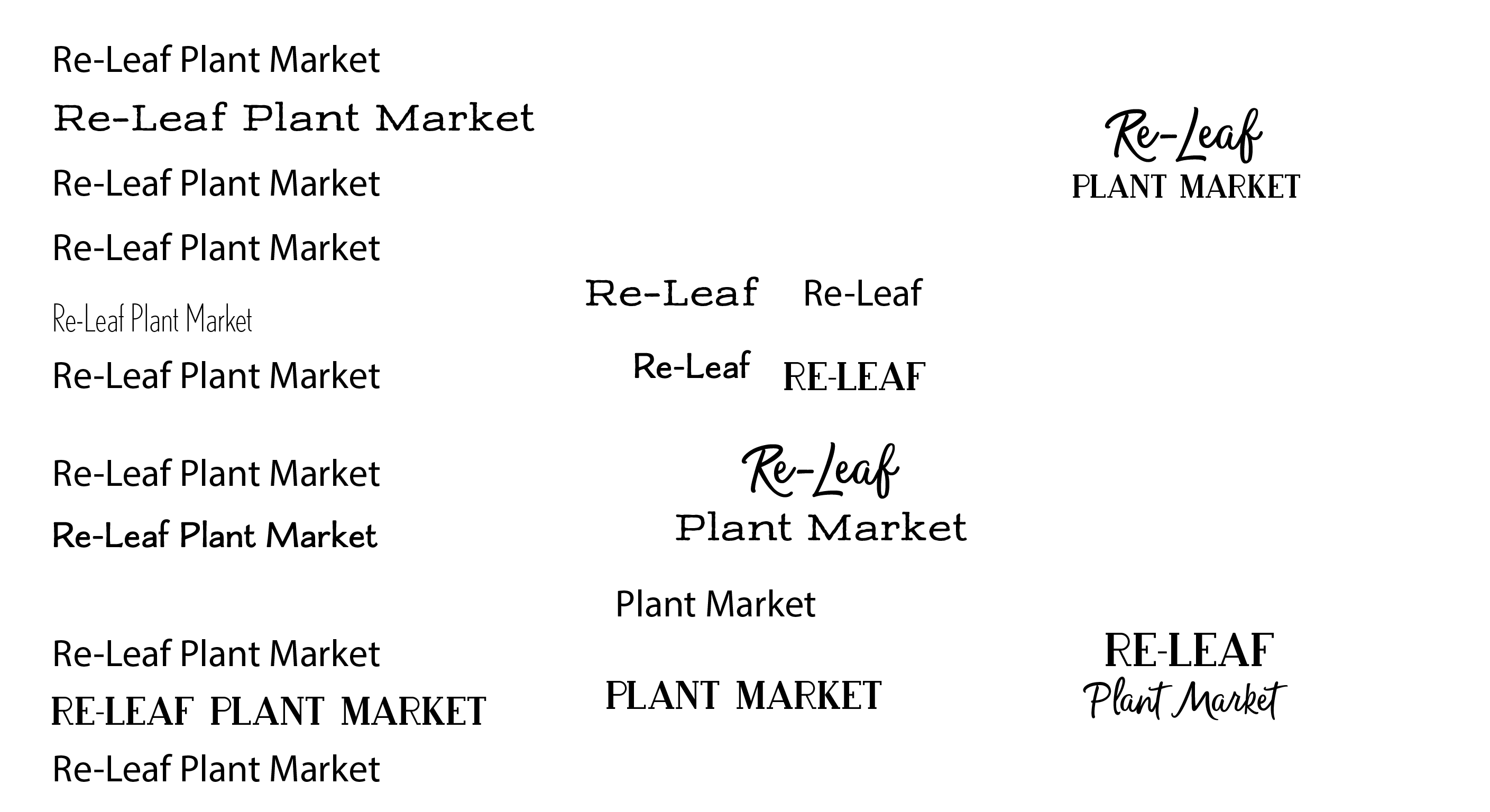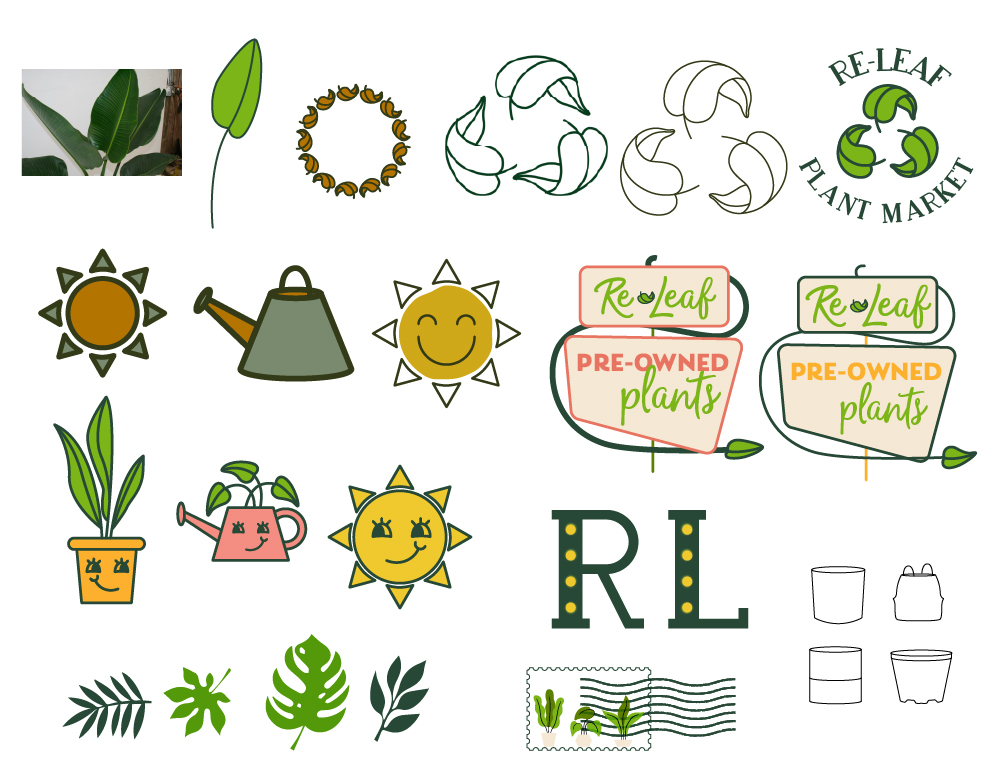 Mood Board and Color Exploration